Equinox Spark Stream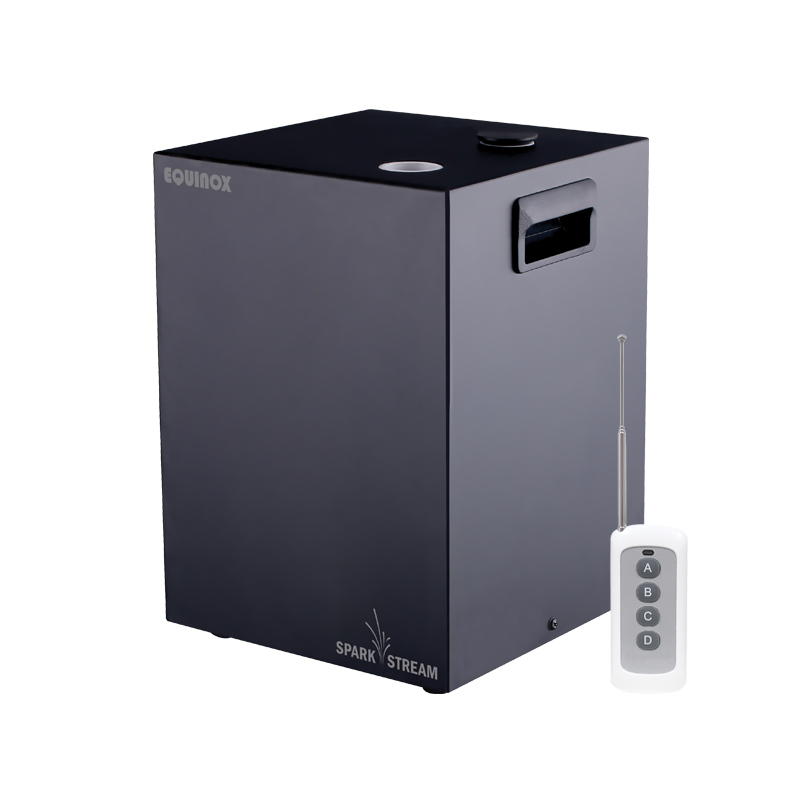 Price
£80 / day
£240 / week
Overview
The Spark Stream is a unique special effects machine displaying cool sparks. It contains no explosive components which means you can achieve a stunning effect that's non-flammable, virtually smokeless and safe for both indoor and outdoor use.
The units work by heating a pouch of granules, each of which provides 5 minutes of sparks.
This effect can really add a special something to your award show, conference or gala dinner, as a stage effect or to create a stunning entrance, especially in conjunction with our confetti cannons.
Non-pyrotechnic fountain display
Virtually no smell and very little smoke
Output time: up to 5 1/2 minutes from 1 powder pouch
Output height: up to 5m
Warm-up time: approx. 8 minutes
Hopper capacity: 120g
DMX channels: 1
Manual (via wireless remote) and DMX modes
3 push button menu with LED display
PowerCON input/output
5-Pin XLR input/output
Wireless remote control included
related items