For the third year running we worked with Iron Monkey Events to provided full technical event production, and set build for the United Kingdom Strength and Conditioning Association annual conference and awards dinner. This event brings together professionals from a range of sports to educate, but also recognise the achievements of those in the trade.
We were asked to provide sound, lighting and video systems for two conference rooms to run concurrently, with the flexibility to turn the main room into a gala dinner and awards night setting. As part of our pre-production phase, we designed scale drawings of the set, stage and graphics build, as well as pre-programming the equipment used.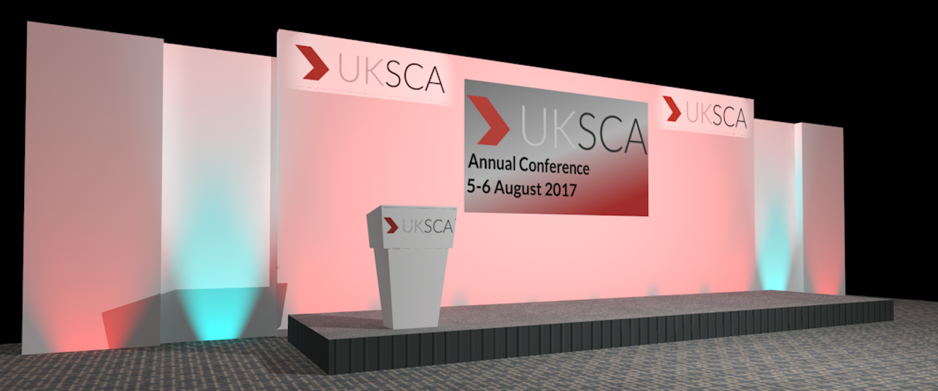 Our 44-foot-wide set build included company-specific branding, intelligent, dynamic up-lighting, a full HD 10' screen, and a crisp, bright image obtained using one of our Panasonic 10,000 lumen laser projectors. 65" repeater screens were installed to ensure everyone in the room could clearly see the detailed content.
In addition to the live show we also recorded the event, providing the client with a fully rendered, branded and formatted file, showcasing both the slide content, along with a camera shot of the presenter.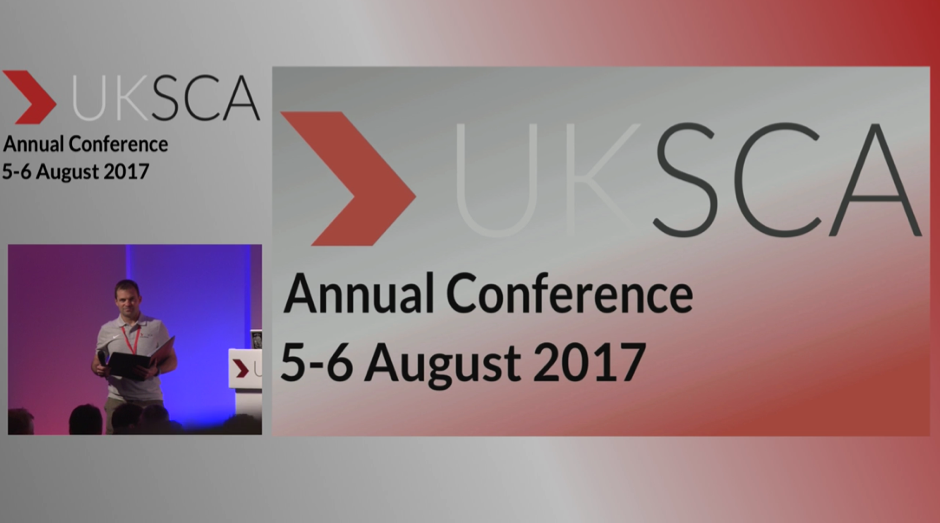 Alongside this, we also provided a similar service but on a smaller scale in a breakout session running simultaneously alongside the main room.